---
In Roanne (France), Pralus' employees benefit from a permaculture garden staying healthy and making happy.
---
HELLO CHOCOLATE / PUBLISHED: JUL-03-2019
On the production site of the Pralus Manufacture in Roanne where our beloved chocolate and pralines are produced, a former wasteland wedged between the concrete walls and factory chimneys has been transformed into a permaculture garden.
The idea that came into the head of Hugo Pralus three years ago is simple. Grow fruits and vegetables for every employee to benefit. Everyone has the freedom to participate...or not. Gardening requires passion and skills.
When he talks about the garden and permaculture, Hugo Pralus' eyes light up. "In the beginning, the idea seemed absurd, and today it is more and more seducing." Graduate of a business school, the eldest son of the master chocolatier from Roanne, François Pralus has a passion for nature, ecology and sustainable agriculture.
"Originally, my grandfather had bought this abandoned land to have more space on the production site. But for many years the field and the wasteland was untapped," says Hugo.
1 hectare of land and 2500 m2 of vegetable garden
"Lated I announced the idea of creating a shared permaculture garden. The idea was based on the voluntary effort of Pralus' employees. Each employee could start, if he wished, cultivating the garden taking part of the production", continues Hugo Pralus, himself a pastry chef in the family business.
Thus, over a 1 hectare area, fruit trees sit side by side with vegetable plans, aromatic herbs grow near the henhouse and the greenhouse even houses a cocoa tree. Here, equitable approach and biodiversity are scrupulously respected.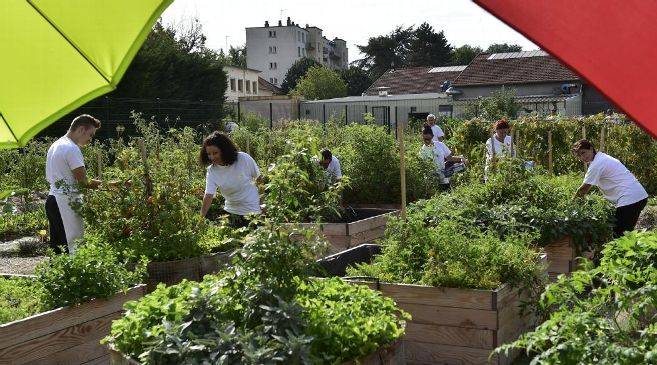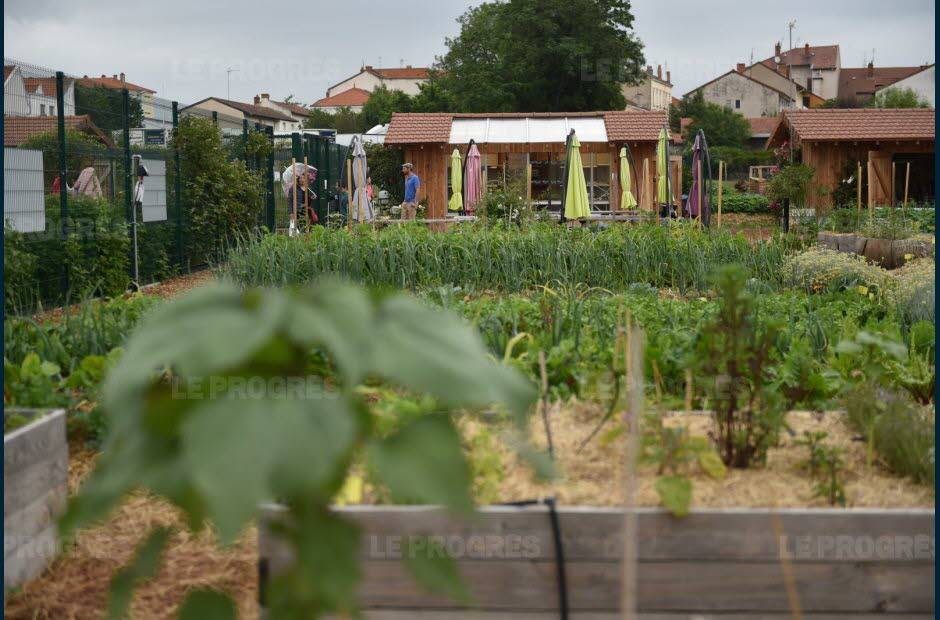 François Pralus brought cocoa pods from one of his tropical trips and Hugo took care of germinating and pampering them them for two years. Some forty seeds have been developed, protected by mini-greenhouses made with glass jars on top of the pots that were located behind the windows in warm and cozy environment. Two seedlings from this "urban nursery" were planted in mid-June 2019, under a greenhouse built in the garden. Originated from Indonesia and Madagascar, the two cocoa trees grow in the shade of umbrellas, waiting for the bougainvillea to bring them the shade necessary for their survival. In this artificial hot and humid atmosphere of the greenhouse flowers are expected to pop up in two-three years with a good chances to see pods after. In their natural habitat, cocoa trees start producing pods as early as in 5 years and average cocoa tree can reach 6 meters in height.