Customised Corporate Gifts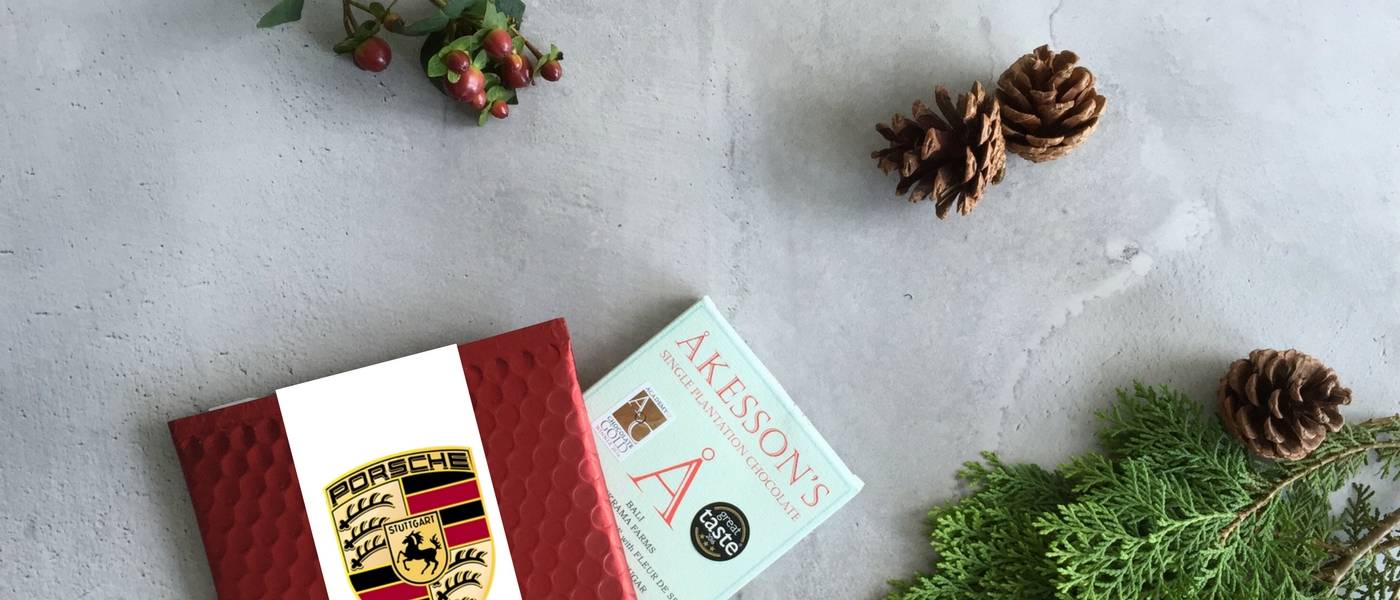 When you require the name of your company or your brand to enjoy the limelight along with the support of Hello Chocolat's premium customer service and elegance, then this is the service for you.

T: +65 31 5257 41

E: sales@hellochocolate.asia
Your brand, our chocolate.
When we say personalised corporate gifts we really mean it! Over the last several years we've been satisfying our corporate clients' exact needs with branded customised packaging in unique and attractive designs.
But it's not only the packaging that makes our gifts unique – our stylish heat-protective gift envelopes and iconic yellow boxes are filled with delicious and award-winning chocolates from around the world. Delivery can be in bulk to an address of your choice, or to individual addresses.
1) CUSTOMISED SLEEVES
This is one of our most popular options. Our customised sleeves can be slipped over our heat-protective gift envelopes or hamper boxes. We have options that can satisfy and absolutely any budget.
3) CUSTOMISED LABELS & TAGS
You can add one of our customised labels or tags to an awsome list of chocolate gifts – including our door gifts, gift sets and hampers of all sizes.
We apply individual approach to every corporate request.
With attention to details and an all-important personal touch, each gift is presented in a temperature protective bag.
Each gift is packed into stylish envelope of hamper box and includes your personal message. All you need is to choose a gift from our collection and choose how you want to personalise it. You can also create your owm chocolate gift or hamper using our Gift or Hampers Creators.
Standard Option:
You can choose one of our gifts with standard sleeves using our Chocolate Gifts & Hampers section. This option will include customised gift card. You will be able to leave your message on the Cart page or vis email sales@hellochocolate.asia after you placed your order. For less than 25 gifts delivery will take place next working day. Delivery is 3-5 working days for orders with more than 50 chocolate gifts.
Cusomised Option:
This option containes customised sleeve or label with your logo or/and mesage in your corporate colours. Delivery is 10 working days from the date of placing an order. Minimum order quantity is 50 gifts.
Customisation Pricing:
Small Tag or Sticker - SGD 0.50$
Gift Envelope Sleeve - SGD 1$
Gift Hamper Sleeve - SGD 3$
Artwork Charge - SGD 50$